Ten Tips...
for writing effective web copy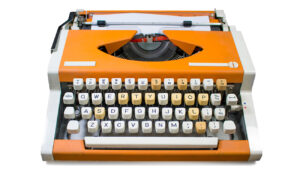 Every page on your website should have an objective. It could be to inform or engage your audience, or get them to buy something from you.
Here are ten tips for writing effective promotional copy for the web, aka copywriting:
Before you start, clarify your audience, main messages and desired response
Write headlines and subheads that grab attention and express benefits
Address a "problem" faced by the target market and provide a solution
Focus on the benefits to the reader
Build credibility through testimonials
Give the reader the information they need to make a purchase decision, and ease any doubts or concerns they might have
Include a clear call to action
Use the tone and language most suited to your target audience
Talk directly to your reader
Be as clear and concise as possible, while still being persuasive
The message not the medium
Website design and digital marketing is an increasingly important component of the modern marketing mix. When people visit your site, its look and feel has a great impact on how potential customers perceive your company and decide whether or not to engage with you, use your services or buy your products. The back button is always just a mouse-click away, so getting it right is crucial.
Lennon Design no longer creates complex websites, I leave that to the experts. Inhouse, we create affordable simple sites, digital email marketing (Mail Chimp templates) and online advertising design. 
More than just a smart layout or striking imagery, Lennon Design will work with you to generate engaging, web-friendly content and effective, user-friendly design. Presenting your messages is the most important thing, and we'll choose the right technologies to broadcast it to your audience.