I crafted a strong identity for a premium limited edition range of Whisky. Alpha Whisky's mission is to release unique cask-strength whiskies with character. The clean, contemporary branding reflects the high quality product, simple, memorable and able to be reproduced with complex packaging requirements.
Each label has a small graphic of a flag incorporated, giving a clue to its geographical links e.g A traditionally distilled Highland spirit, fully matured in a Spanish Oloroso Sherry cask.
What the client said…
Thanks again for all your work, we've got to a great place and continuing to get great feedback from the group.
ALAN WATT
Director, Alpha Whisky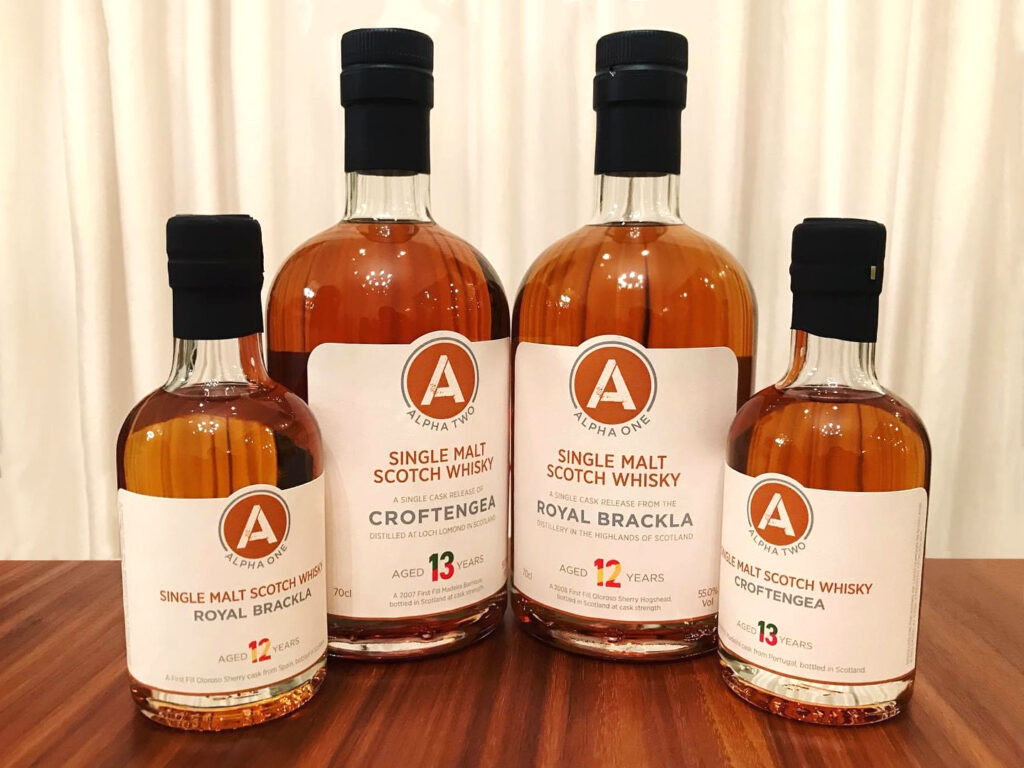 CATEGORY
IDENTITY/PACKAGING